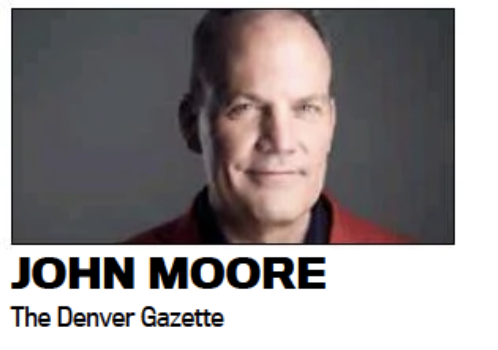 I remember happening upon a band called Slim Cessna's Auto Club at the very first Westword Music Showcase in 1995 and thinking I had found my new church. One I have regularly attended since. (Both the band … and the festival.)
Looking back on the lineup for that first-ever local music celebration in LoDo now stands as a veritable snapshot of the defining local bands and artists of the day – some of whom persevere, nearly three decades later. To name a few: The Apples, Brethren Fast, Denver Gentlemen, Janet Feder, Foreskin 500, Judge Roughneck. Even the late jazz great Ron Miles and the enduring queen, Hazel Miller (and the Caucasians). Two of my own nephews were playing in a band called Psychodelic Zombiez.
The Westword Music Showcase has been the city's most enduring annual tradition for local rock fans – 27 years, to be exact. It's not an overstatement to suggest that just about every local band that ever mattered has played Westword, which has proven, over the decades, to be the most consistent and comprehensive major media outlet covering the local music scene. 
Over the years, the Westword festival has moved all over the calendar and all over the city – though spending most of its life in the Golden Triangle. After COVID wiped out the 2020 fest (and every other event with 2020 in its name), the fest re-emerged in RiNo as an expanded, two-day affair.
"It was fun while it lasted," Westword publisher Scott Tobias and founding editor Patricia Calhoun said in a statement. 
Tobias and Calhoun announced that the Westword Music Festival is officially on hold – at least for this summer. Chased out, one more time, by Denver's ongoing gentrification. In a statement that sounded for all the world like a final farewell, the newspaper's brass said, essentially, that Denver has run out of room.
"While the Westword Music Showcase survived COVID, it's been hit hard by Denver's explosive growth, which has swallowed up every parking lot and vacant field where we could host a big music festival," the Westword statement said. "So this summer, we are putting the Showcase on hold as we regroup, strategizing how best to serve the local music community – bands, promoters and fans alike."
The show must go on, the statement continues, "but how and where?"
Many … many festivals showcasing local indie bands of all genres have come and gone over the years. But if the Westword Music Showcase does not return in 2024, that would make the longest-lasting fest (of its kind) the Underground Music Showcase, co-managed by Youth on Record and the Two Parts creative agency. The 23rd UMS will take place at multiple venues along South Broadway from July 28-30, with Jamila Woods, Emmit Fenn and Crumb headlining.      
Aurora Fox losing Beau Bisson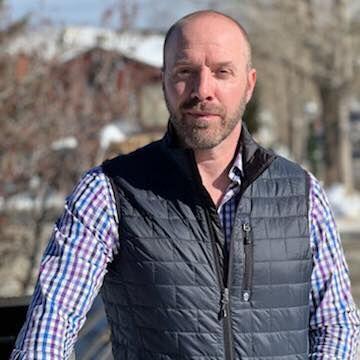 We still don't know who the next executive producer of the city-owned Aurora Fox Arts Center is going to be – which in itself is a boggling statement to make, considering Helen R. Murray announced her departure last July 6.
But we do know it will not be Acting Executive Producer Beau Bisson, who was the leading internal candidate. After a national search that has taken longer than it took the Denver Center to hire either of its past two CEOs, Bisson was offered the job, he said. But by then it was too late.
Bisson has accepted an unexpected offer to act as lead programmer of a larger venue that works with national touring artists. We have agreed not to name that company because it has not yet publicly announced Bisson's hire.
"This is bittersweet in the deepest meaning of the word," said Bisson, who came to the Fox as patron services manager in 2016 before taking the interim leadership reins in December. "The timing of this other offer was strange and unplanned."
What he won't say (but I will): If the city of Aurora had only offered the job to Bisson in a more timely manner, he wouldn't have been considering other offers. An Aurora official told the Denver Gazette last year that the city originally anticipated naming a selection by mid-November. The Bisson news won't do anything to settle the growing perception that the Fox is at present both creatively and administratively rudderless.
The city recently announced what it is calling "The Fox Interlude" – meaning the theater program will transition to a "calendar" season starting in 2024. That means the Fox will primarily present a series of concerts and other music programs for the rest of the year. The only theater planned will be the musical "Blues in the Night" in October. Meanwhile, the disability-affirmative Phamaly Theatre Company will present its first-ever dance program, "Indescribable," there from Nov. 3-5.
The Aurora Fox plans to announce its 2024 theater programming plans on June 1 – even though it now has vacancies to fill for both of its top two leadership positions.
A big Annaleigh Ashford accolade
The Tony Awards aren't until June 11, but Colorado's Annaleigh Ashford already has won an award of a lifetime. At the May 19 Drama League Awards, Ashford won the Distinguished Performance Award for her work in "Sweeney Todd: The Demon Barber of Fleet Street." It's an honor that an actor can win only once in their entire careers. Ashford said she was "humbled and truly overwhelmed."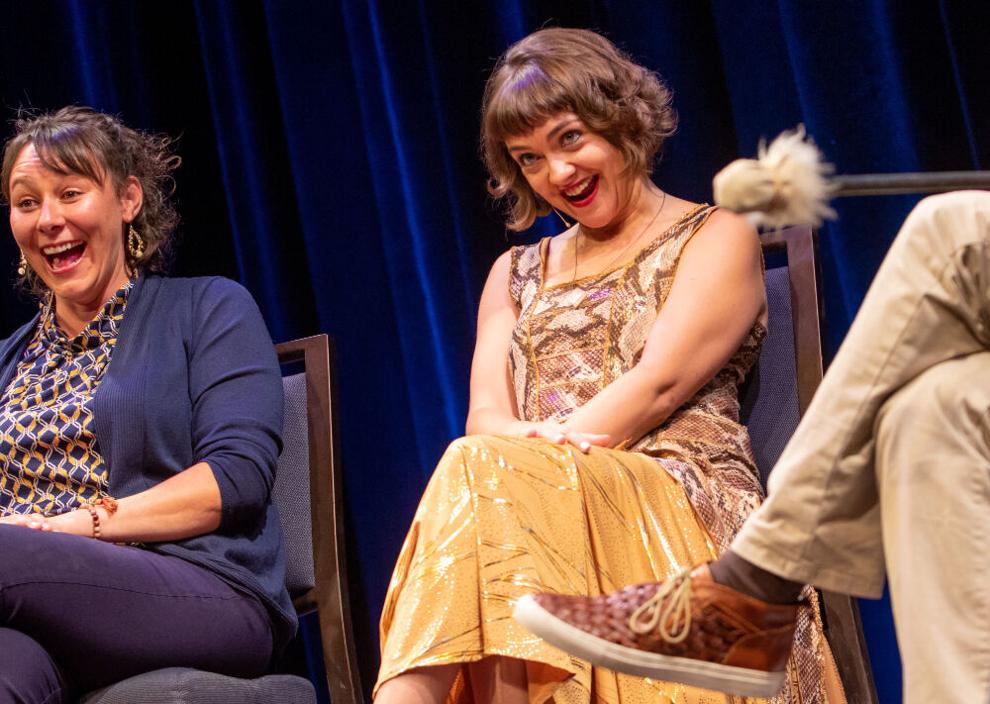 Briefly …
Gov. Jared Polis has appointed three people to three-year teams with the state's Colorado Humanities Board of Directors: Elizabeth Etter of Fort Collins, Jay Michael Pugh of Byers and Juliana Fajardo of Denver. The board was established primarily to oversee disbursements of arts funding from the National Endowment for the Humanities …
MCA Denver has announced the return of its beloved and enduring and wacky summer tradition called "Mixed Taste," which will run on Wednesdays from July 12 through Aug. 16 at the Holiday Theater. Conceived by Adam Lerner in 2004, "Mixed Taste" pairs two speakers who get 20 minutes each to enlighten audiences on blatantly unrelated topics. Like July 19, when Jennifer McCray Rincon of Visionbox acting studio and Stephen Brackett of the band Flobots discuss Anton Chekhov and Night Mayors. (That's a variation on "nightmares," get it? We said it was weird!) This year's lecturers were curated by MCA Denver's  Sarah Baie and Bobby LeFebre, Colorado's outgoing Poet Laureate.
And finally …
If you are looking for a reason to attend an outdoor concert at Levitt Pavilion at the base of Ruby Hill Park this summer, you could not go wrong in choosing Denver darlings DeVotchKa, which is headlining June 3. Tickets are only $24, and it is Levitt's fundraiser concert.
link