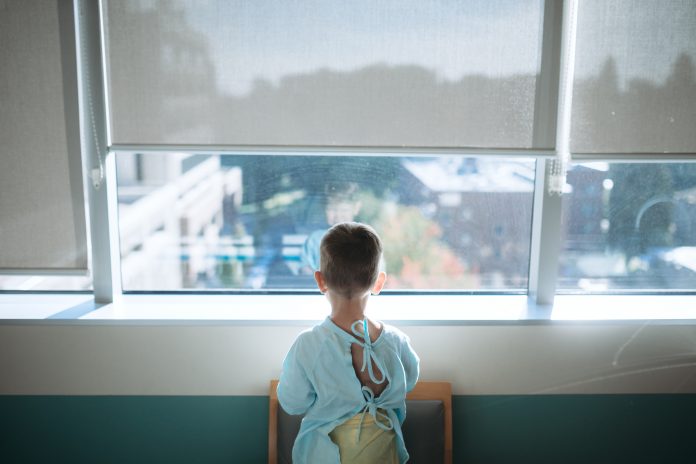 While medical discrimination has been proven to contribute to worse health outcomes, a study finds that disabled children may be frequent victims of this bias
Medical discrimination is when any person is given a lower standard of care due to any kind of bias.
While bias is often racially motivated, disability discrimination is sadly common also, which is when someone is treated worse because of their physical or mental health condition. Discrimination in health care occurs in 1 out of every 5 patients.
For children with disabilities who frequent hospitals and clinics, a new study by the University of Utah Health found that professional attitudes toward these children have commonly been negligent and dehumanizing – potentially leading to substandard medical treatment.
One mother who was interviewed about her child's experiences in health care said: "They mistreated her and treated her like a robot. Every single time a nurse walked in the room, they treated her like she was not even there."
"They treated her like she was not even there"
How was discrimination defined by families of the children?
Analysis of interviews with caregivers identified healthcare provider bias against children with disability and complex medical conditions. These interviews said the discrimination involved:
A lack of knowledge of how to care for children with complex medical needs
A lack of interest in providing health care or medical interventions based on a perception that the child may not be worthy of care
Negative assumptions based on the child's disability and quality of life
The interviews revealed that family caregivers felt that discrimination resulted in:
Limited accommodations, for example, for wheelchairs, make it difficult for children and their families to access healthcare
Clinicians not providing the same health care and medical treatments to children with disabilities as they would for those without disabilities
Clinicians dehumanizing children with disabilities, treating them differently than they would typically
Taking data on medical discrimination from 15 US states
To gather this data, researchers conducted 30 in-depth interviews with family caregivers across 15 states in the U.S.
The children they looked after had medically complex conditions, with most needing health care more than 20 times each year.
Across this gathered data, families acknowledged that attitudes sometimes had an impact on patient care.
For instance, one said that a doctor recommended treating her daughter's cancer despite there being a high chance of success that the treatment would work.
Another parent indicated that healthcare providers did not give her child adequate pain relievers before carrying out an uncomfortable medical procedure.
One child's mother said: "My perception is that [clinicians] wanted to take care of the patients that didn't have a severe, special need… They just seemed like they didn't even care to treat [my daughter]."
An urgent need for additional medical training in caring for people with disability
The experiences of these families reveal an urgent need for additional medical training in caring for people with disability.
Lead author Stefanie Ames, M.D., a critical care physician at U of U Health, said: "While the study did not measure how common it is for clinicians to show bias against children with disability, it exposes a serious problem that needs to be addressed.
"Our goal was to validate families' experiences and bring awareness to the issue."
"Recognizing the problem is the first step"
The study's senior author, Nancy Murphy, M.D, added: "I believe that all health care providers choose this line of work because of the common goal of helping those in need.
"Yet when providers lack the knowledge, experience or resources to render care, we tend to shy away from situations. This tends to happen without our awareness, and this research brings this issue into clear view."
The researchers noted that "recognizing the problem is the first step", and said they will be carrying out additional studies to determine how common these attitudes are nationally, as well as how much of an impact on the health of children with complex medical needs.
Editor's Recommended Articles

link