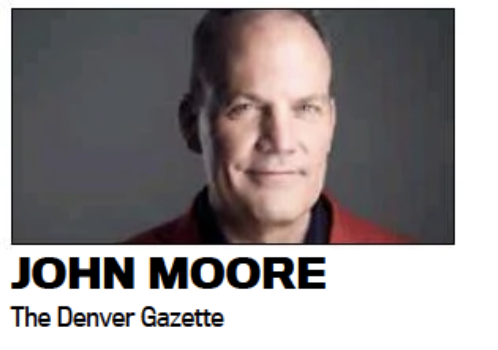 Kii Clark is shaking things up by creating silent chaos. 
"She has become really good at saying something without saying anything at all," says her brother, accomplished local stage actor John Hauser.
Clark, whose performance alter ego is called Skeleton Kii, is helping to bring the ancient art of silent clowning back with immersive, nonverbal experiences, often accompanied by live local indie musicians who do the talking for her. Imagine a classic clown with a bouncing balloon – and an upright bass providing the bouncing sound effect, as if accompanying a silent movie. Or a sax or piano or pretty much whatever tonight's accompanists bring to the story.

"I would not be able to curate the worlds I have in my performances without help from my friends," said Clark. 
To some, "clowning" conjures images of children's birthday parties and pies in faces. To others, perhaps a court jester or a circus performer. But at its essence, clowning is a state of playfulness. At its best, it can be moving, weird, funny, raucous and bizarre – all at once. It requires heightened emotions, focused energy and full physical and mental dedication from the performer.
Hauser describes his sister's performances as a celebration of joy and pain intermingled. "She's not a person to lash out with anger," he said. "She just more quietly sits. But when I first saw her perform as Skeleton Kii, it turned out to be one of the most interesting and moving performances I have ever seen."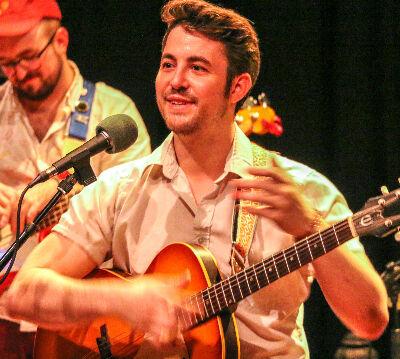 These siblings make for an interesting artistic duo. Hauser was just honored for how he communicates his words as an actor in Thunder River Theatre Company's production of the father-daughter drama "Proof." (He was nominated for a Colorado Theatre Guild Henry Award for his performance.) While Clark engages her audiences without any words whatsoever.
Clowning, she said, "has awakened a cheerful adolescence in me that I hope to inspire in others."
Denver supports a couple of different small clown troupes. Clark said she owes her clowning life to the help she has received from Alice Gillette and her Idiot Theatre. That is both the name of a collective and their joyfully impulsive monthly clown show performed at various venues like Rise Comedy and Chaos Bloom Theater. "Clowns are known as the avant-couriers of mischief," its organizers tease with humor, "so prepare to laugh while you cringe."
Editor's note: For our 2023 fall arts preview, the Denver Gazette is profiling emerging artists who are introducing new ideas, voices, skills and approaches that are changing the ways audiences are experiencing and engaging with the arts. Look for the fourth installment in our series Tuesday.
Meet the Artist: Kii Clark
• Hometown: Colorado Springs
• Home now: Denver
• Your genre: Clowning as performance art
• Your clown character: Skeleton Kii
• What are you going for as an artist? Through the process of creating Skeleton Kii, I have discovered that my clown experiences the world auditorily. This has allowed me to discover new ways of communicating with an audience without speaking. I often use music and sounds to fabricate the world my clown exists in, and to help immerse the audience.
• How are you shaking things up?: Clowning with live musical accompaniment is a classic art form, but not one I have seen much of in Denver. There is a thriving community of musical artists in Denver who inspire me, and I am honored to be able to collaborate with them. Some of the best art I've seen comes from strong collaborations and mixing ideas and mediums and genres.
• What is the change you would like to see in our cultural ecology? Radical collaboration … Sharing of skills and ideas … Allowing yourself as an artist to try anything and everything that your artist heart desires. Community has been a huge catalyst for my creative process, so I am biased in wanting to see more of it.
• Where can we see you perform? The best way to see when my next shows will be is to follow me on Instagram at @skeleton.kii. I am open for booking and can be reached at [email protected]. In the meantime, you can get a good taste of the clowning form from Idiot Theatre, which has upcoming performances slated for 9 p.m. Sept. 22 at Rise Comedy, (on 22nd St. between Lawrence and Larimer streets) and 9 p.m. Oct. 13 at Chaos Bloom (70 S. Broadway).
• Shout out another local artist: Last week, I did my first-ever clown-duo show at Chaos Bloom. David Castillo collaborated with me and helped me flesh out my character. He is the most selfless artist I have ever encountered. He is so giving with his time and artistic resources and is always down to collab or help however he can. His Instagram is @david____castillo.

link