Some Jeopardy! fans were left less than impressed when they found out contestants have to pay for their own travel, accommodations and expenses when competing on the show.
The hit quiz show has been filmed in Culver City, California, since 1994 and anyone who makes it through to being a contestant on the show has to cover their costs no matter where in the country they were traveling from.
One contestant, Ben Goldstein, who appeared on the current season of Jeopardy! took to Twitter to argue that paying contestants' costs the show would be more "accessible."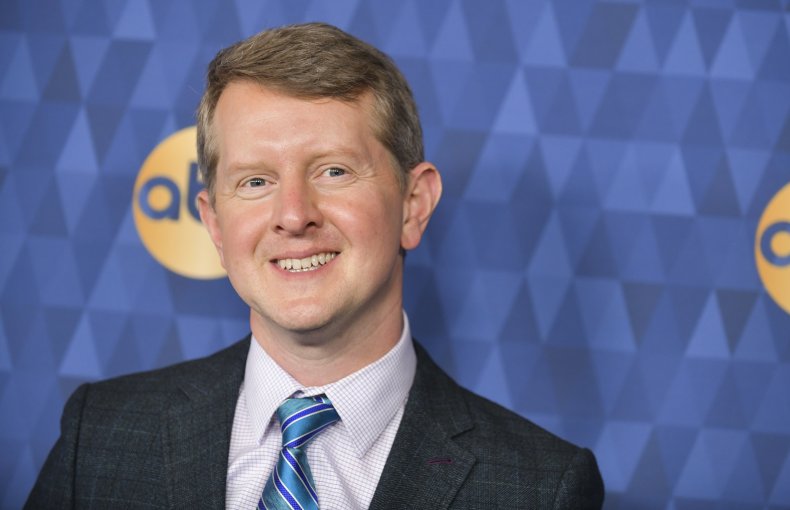 "Interesting discussion of the 'Why doesn't #Jeopardy pay airfare and accommodations' question here. Personally, I think covering travel/lodging would make the show more accessible to a wider range of contestants. Not everyone can afford a trip to L.A. with no guarantee of payback," Goldstein tweeted, referring to The Jeopardy! Fan website.
The website's creator and Jeopardy! fan, Andy Saunders, regularly answers fellow enthusiasts' questions about the show.
Saunders explained why the show does not pay contestants' travel and accommodations costs with a history lesson.
"This has been a longstanding Jeopardy! policy and has generally been presented as an issue of fairness by the show. A 1994 Oakland Tribune article quotes then–contestant coordinator Kelley Carpenter as saying, 'Because we have both out-of-towners and locals appearing on the show, if we were to pay for an airfare and a hotel, we would have technically given away money to some contestants coming from the East Coast, which wouldn't be fair to someone who only lives 20 minutes away,'" Saunders wrote.
"Thus, the show's policy is that everyone in regular play pays their own expenses to get to the studio in Culver City… I should also note that this doesn't mean I think the current consolation prizes are sufficient—I would love to see an increase in this going forward—I am just presenting this historical research as a reason why the show has always acted as it has in this regard, not paying airfare and accommodations for regular-play contestants."
Contestants who do not win their episode get at least $1,000 in prize winnings even if they're earnings during the game was higher, said former contestant Saralee Etter.
"Jeopardy contestants pay their own travel, hotel and meal expenses when they go out to Los Angeles to be on the show. However, even if a contestant winds up in third place, the $1,000 they make will probably cover most of the cost. And hey, for the rest of your life, you made it to The Show. It's worth it just for the experience," she wrote on her website, Reel Rundown.
Though Sony, which produces Jeopardy!, does not cover the costs for contestants, it does offer corporate discount rate for hotels near the studio, according to the Trivia Bliss website.
Newsweek contacted Sony for comment.
link