Montana Historical Society programs on tap in November
The presentations start off Nov. 2 with "Cities of the Dead" by Lauren Hunley, a community historian from the Western Heritage Center. She notes that cemeteries weren't always associated with ghosts, ghouls and zombies. Instead, Hunley examines the history of American cemetery trends and includes pioneer cities, the rise of rural graveyards, and Native American traditions.
Hunley's talk is from 6:30 to 7 p.m. at the Lewis and Clark Library, 120 So. Last Chance Gulch in Helena.
Next, Zoe Ann Stoltz, a retired MTHS reference historian, shares her love of food and its history during her presentation "Montana's Holiday Tables and Tales." Join her as she reminisces about holidays past. For example, how did 1863 miners make eggnog without chickens? How were oysters a staple? From the gold rush to drought and depression, all are studies in ingenuity and evolving customs and cultures.
Stoltz' special presentation is from 1 to 2 p.m. Nov. 8 at Touchmark at 915 Saddle Drive in Helena. The public is invited to attend.
On Nov. 16, the MTHS brings in a direct descendent of Wilbur Fisk Sanders, Montana's first U.S. senator, to ask the question: Was he a vigilante, hero or villain?
Benjamin Sanders' new book "Order Without Law: The Wilbur Fisk Sanders Story" tells the real history of this patriot, abolitionist and champion of social justice. This talk will focus on those portions of the biography that are typically unfamiliar, debunking some common misconceptions regarding the controversial death of Thomas Francis Meagher and Sanders' involvement with the Vigilantes.
Books will be available for purchase and signing after the talk and discussion, which will run from 6 p.m. to 7:30 p.m. at the Lewis and Clark Library.
Finally, as Thanksgiving approaches, we offer "A Taste of Indigenous Foods" on Nov. 20 at 6 p.m. Many native North American foods, both cultivated and harvested, were removed from our diets through intentional colonial efforts. Mariah Gladstone is revitalizing and incorporating these important foods into the contemporary diet. During her virtual lecture and cooking class, you can cook along with her as she prepares one of her original recipes and discusses the history of Indigenous foodways and the First Thanksgiving. Prior registration at mths.mt.gov is required to receive the link to this online session.
Recordings of the presentations will be posted on the MTHS YouTube channel.
Arts 
Fall Art Walk
The show must go on — and it will from 4 to 8 p.m. on Nov. 10. 

The crew of artists at Omertà Arts have plans to hopefully invigorate the vitality of Helena's Fall Art Walk by taking the event under their wings with the encouragement of Downtown Helena Inc., longstanding facilitator of the event.
Omertà Arts will help visitors and familiar folks alike enjoy easier parking and trolley rides around town with stops at our local library, post office and at Omertà Arts, 800 Front St., all thanks to a generous grant from Ascent Bank. Your favorite local restaurants and foods trucks will be ready to delight your tastebuds, too. 
Dance
Cohesion's 'Nutcracker' comes to civic center
Cohesion Dance Project presents Helena's ninth Shira Greenberg's "Nutcracker on the Rocks," Nov. 25-26, Helena Civic Center.
Show times are 7:30 p.m. Nov. 25 and 2 p.m. Nov. 26.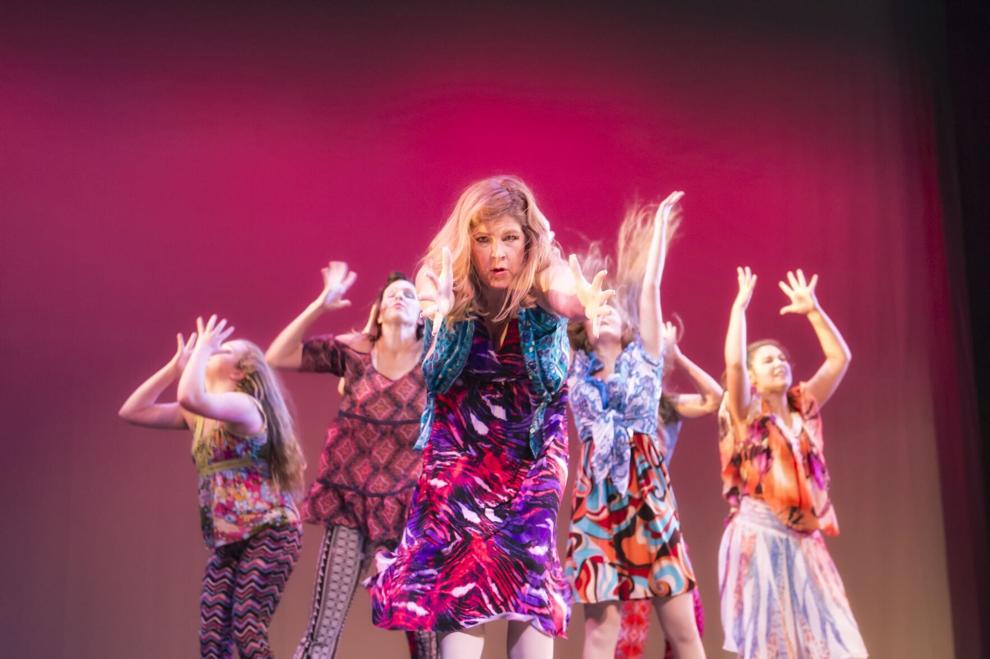 Reserved seating only. Tickets $18-$35 are available through the Helena Civic Center box office at 406-447-8481 or online at www.helenaciviccenter.com. 
Featuring the music of James Brown, Aretha Franklin, The Rolling Stones, Janis Joplin and more, this community-based, rock 'n' roll rendition of the holiday classic showcases a unique and energetic fusion of dancers and dance styles, along with a roaring Harley Davidson on stage.
The 2023 cast includes over 60 community dancers, ages 7 to adult, performing alongside professional visiting artists. Local leads include BJ Bluestone as Madam Drosselmeier and Laura Brown as Marie. Visiting artists are Sarah Dassinger of Great Falls and NYC-based Luciano Castaldo.
Queen City Ballet offers 'Nutcracker'
The holiday season comes alive as Queen City Ballet Co. presents its 22nd annual production of "The Nutcracker" by Tchaikovsky, Nov. 18-19 at the Helena Civic Center.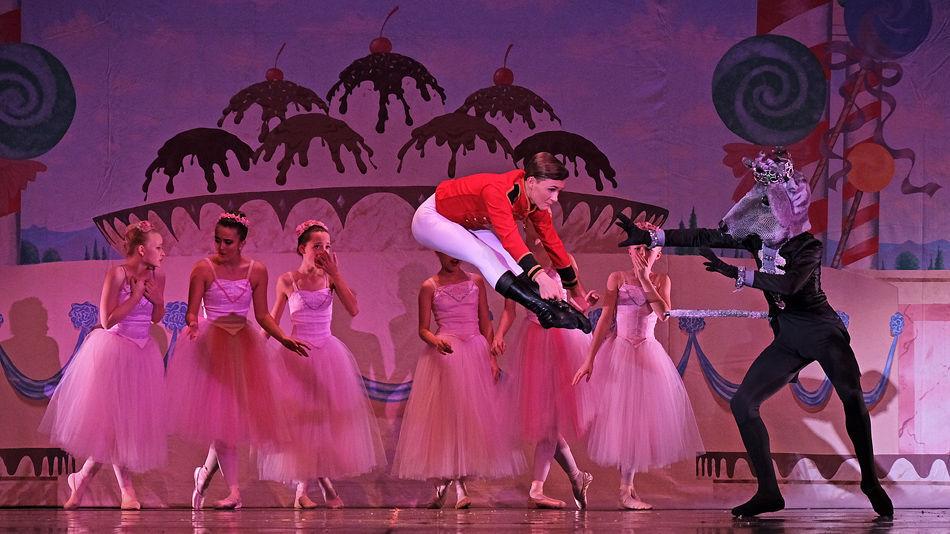 "We are thrilled to bring our production back to the community after a one-year hiatus," says Campbell Midgley, artistic director.
The production features a talented cast of Queen City Ballet Company dancers, students, former alumni and professional guest artists who bring to life the characters of Clara, Herr Drosselmeyer, the Nutcracker Prince, the Sugar Plum Fairy and the Mouse King. 
Guest artist Eric Jeffers will perform the role of Herr Drosselmeyer, says Midgley. Guest Artist Micheal Bushman of Diablo Ballet will dance the Cavalier with Katya Volodina dancing the role of Sugarplum Fairy. 
Queen City Ballet Alum Kaden Pfister, who recently competed at the International Ballet Competition, will return to portray the Nutcracker Prince and dance with Capital High sophomore Victoria Volodina in the role of Clara.
Tickets can be purchased online at HelenaCivicCenter.com, by phone at 406-447-8481 or in person at the Helena Civic Center Box Office. Prices range from $18-$40 with special discounts available in the economy section for students and seniors. A limited number of VIP tables are available for groups.
'Storytellers' coming to HMS
Allegro School of Dance will present "Storytellers" on Nov. 11 at the Helena Middle School Auditorium. Performances will be at 2 p.m. and 7 p.m.
This year the performance will include over 60 Allegro dancers celebrating great musical storytellers. The pieces include music from Joni Mitchell, Neil Young, Bob Dylan and Elton John.
Tickets are available at the door. Adult tickets are $15. Senior, student and military/veteran tickets are $10. A portion of the proceeds will be donated to Helena Food Share.
Music
Musikanten's 20th season kicks off
Musikanten Montana, under the direction of Kerry Krebill, invites all friends to join them in the opening concerts of their 20th season in Helena at its annual All Souls memorial candlelight concerts that started Wednesday and continue Thursday night.
Thursday's concert is at Our Redeemer's Lutheran Church, 3580 N. Benton Ave., also at 7:30 p.m.  
Candles will be lighted for all parishioners of the two churches who have died in the past year, as well as for any other beloved friends or family members requested by Musikanten friends.
Nov. 22 marks the 60th anniversary of President John F. Kennedy's death. The concert will open with Herbert Howells' 1964 tribute to the late president, "Take Him, Earth, for Cherishing." A cantor will then chant the names on the memorial list and Musikanten will sing the Spanish Renaissance master Tomás Luis de Victoria's Requiem for 6 Voices (Officium Defunctorum). 
The concert is performed without intermission, and the congregation is requested to depart in silence, remembering those who have gone before us.
Suggested donation at the door is $25. 
Theater
Play fest back at HAT
Helena's 10th annual Last Chance New Play Fest, the longest-running festival of its kind in Montana, will run Nov. 3-12, and features new projects by Montana writers.
Montana Short Cuts, a program of 10-minute plays, returns to the fest with the theme "Identity Crisis." Seven plays were selected from the largest number of entrants the fest has ever seen.
A program of independently produced projects will also appear. They include three short one-act plays. The fest will also include a reading of a full-length new play, Ross Peter Nelson's "Saint J," followed by an audience feedback session.
This grass-roots theater event celebrates the works of local and regional playwrights. It will be at the Helena Avenue Theatre at 1319 Helena Ave.
Tickets for individual performances are $18 (adult) or $15 (student/senior) and are available at the door or online. $30 Fest passes, which admit holders to any performance, are also available. Tickets for the fest can be purchased online at https://buytickets.at/lcnpf. Evening performances are at 7:30 p.m., weekend matinees at 1:30 p.m.
Third annual Winter Lodge Rendezvous set
This live show featuring Native American performers is scheduled for 7:00 p.m. on Dec. 1 and 2 at the Helena Avenue Theatre, 1319 Helena Ave.
Produced by the Montana Playwrights Network, this event is supported in part by grants from the Montana Arts Council, an agency of state government, the National Endowment for the Arts, Montana Community Foundation's William B. Pratt Endowment Fund, and Slate Architecture.
link