Hard cider tasting planned
The Montana Club is having a hard apple cider tasting, 5-8 p.m. Oct. 28, 24 W. 6th Ave.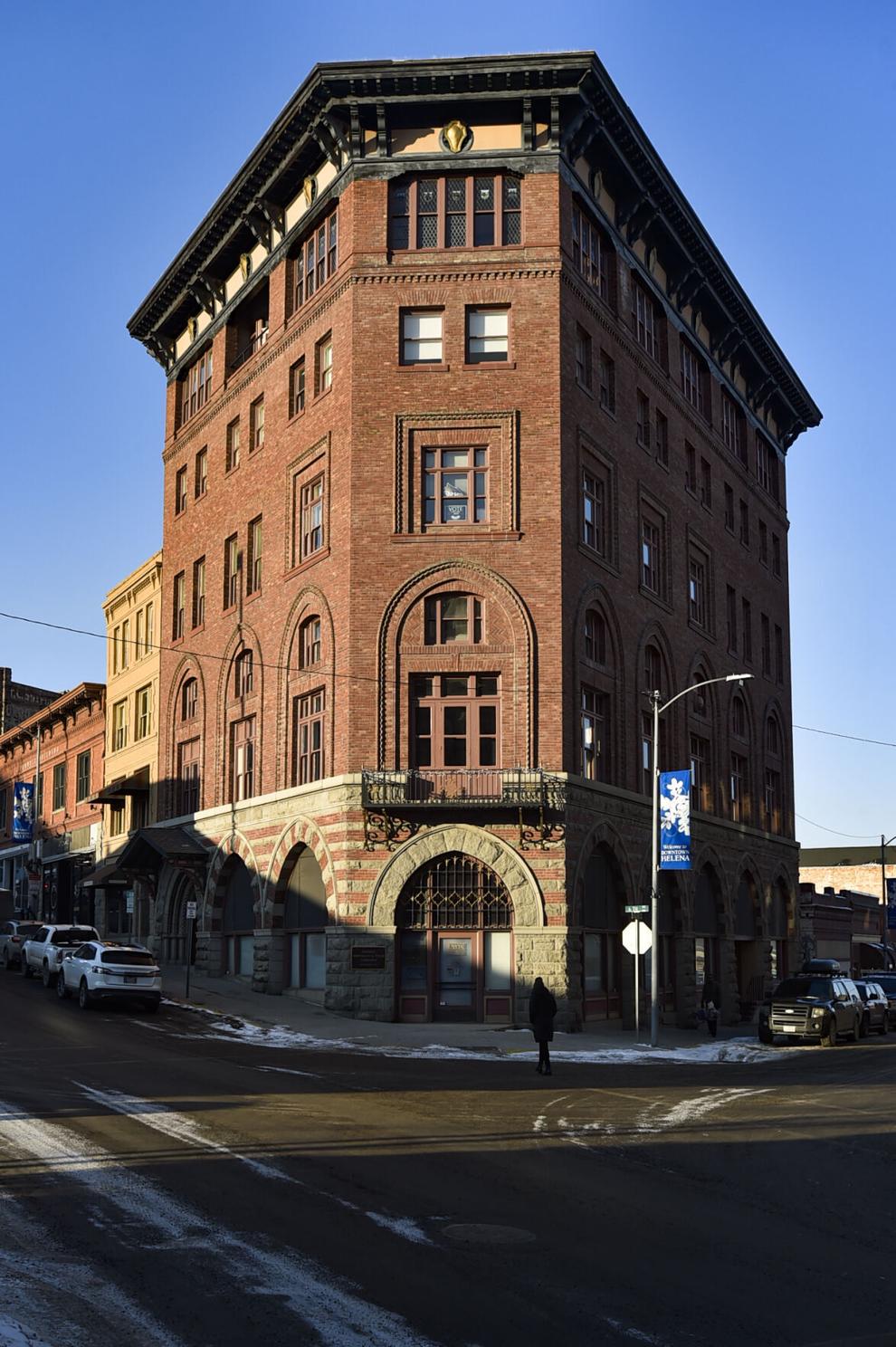 All Saints' Day Celebration coming up
Carroll College will have its All Saints' Day Celebration, 4-7 p.m. Nov. 1, at the All Saints Chapel.
The public may attend. All Saints' Day is a Catholic Holy Day of Obligation celebrated in honor of all the saints of the Church, whether they are known or unknown.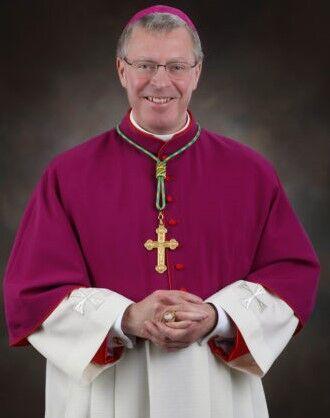 At 4 p.m. there is a Mass with Bishop Austin Vetter as celebrant. At 5 p.m. there is a Eucharistic procession. This flows directly from the Mass. The Eucharist will be taken directly from the Tabernacle once Mass ends and the procession will begin. The congregation will follow Carroll Chaplain Fr. Tyler Frohlich, loop around campus, and enter the chapel again for the benediction.
At 5:30 p.m. the celebration begins. Fire pits will be outside All Saints Chapel and drinks and food will be inside.
Governor's mansion offers spooky fun
The Montana Historical Society is having a pumpkin contest and Halloween at the Original Governor's Mansion, 304 N. Ewing St.
People are to drop off their pumpkin from 7:30 a.m. to 9 a.m., 11:30 a.m. to 1 p.m. or 3 p.m. to 4:30 p.m. Oct. 30.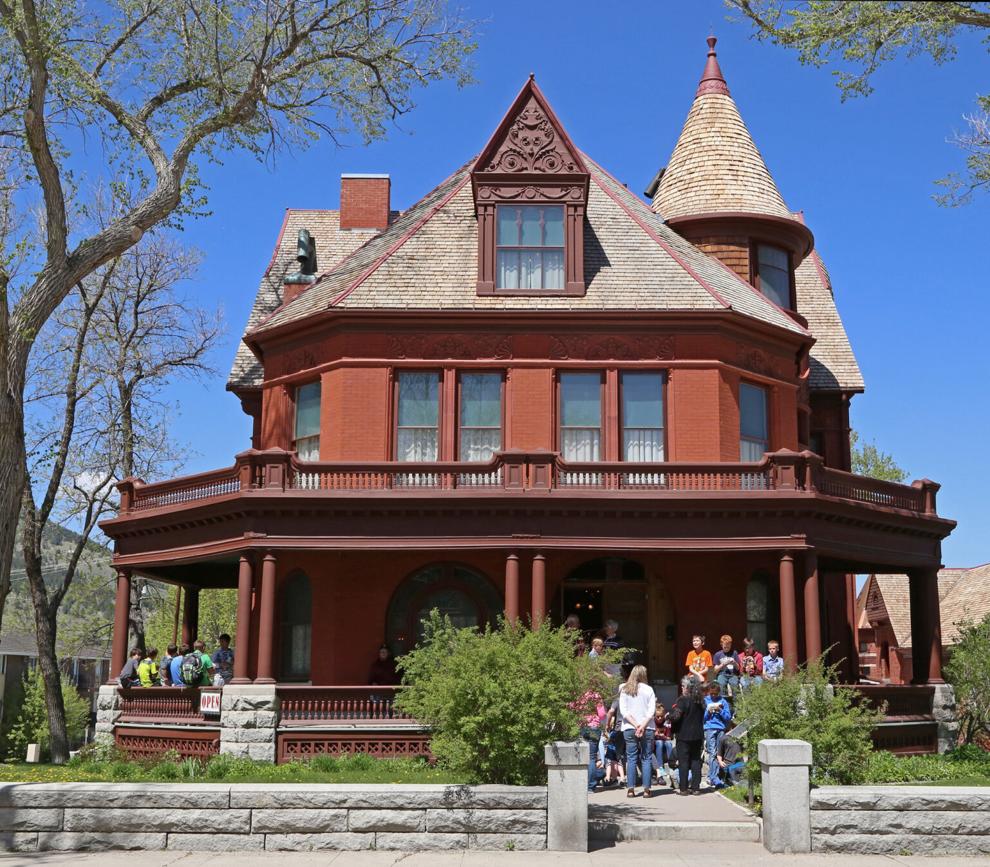 Help decorate the Original Governor's Mansion by dropping off a pumpkin that you have carved or decorated for free entry into our pumpkin contest.
All pumpkins will be displayed at the mansion on Halloween, and prizes will be given out for cutest, spookiest, kids' category, and best historical.
Halloween on Oct. 31 will be held at the Original Governor's Mansion, 5-7 p.m. Oct. 31, including trick-or-treating, historic ghosts and a spooky carriage house.
People will be able to admire the pumpkins entered in the contest, meet historic ghosts from the mansion's past and go trick-or-treating in the historic carriage house.
Dance party coming to civic center
A Halloween dance party dubbed "Euphoria 500" will be held from 6 p.m. to 12:30 a.m. Oct. 31 at the Helena Civic Center.
The event's organizer, Ross Kirkland, described the event as offering "immersive art," in which people are encouraged to interact with the dancers and move and dance with performers.
General admission is $30, premiere tickets are $60 and VIP tickets are $100. Tickets can be purchased at helenamt.showare.com.
There will be a full cash bar by Nickels, fine food by The Hopper and Brooklyn Pizza for late at night.
Little Tykes to trick or treat
It's time for Helena's annual Little Tykes Trick or Treat.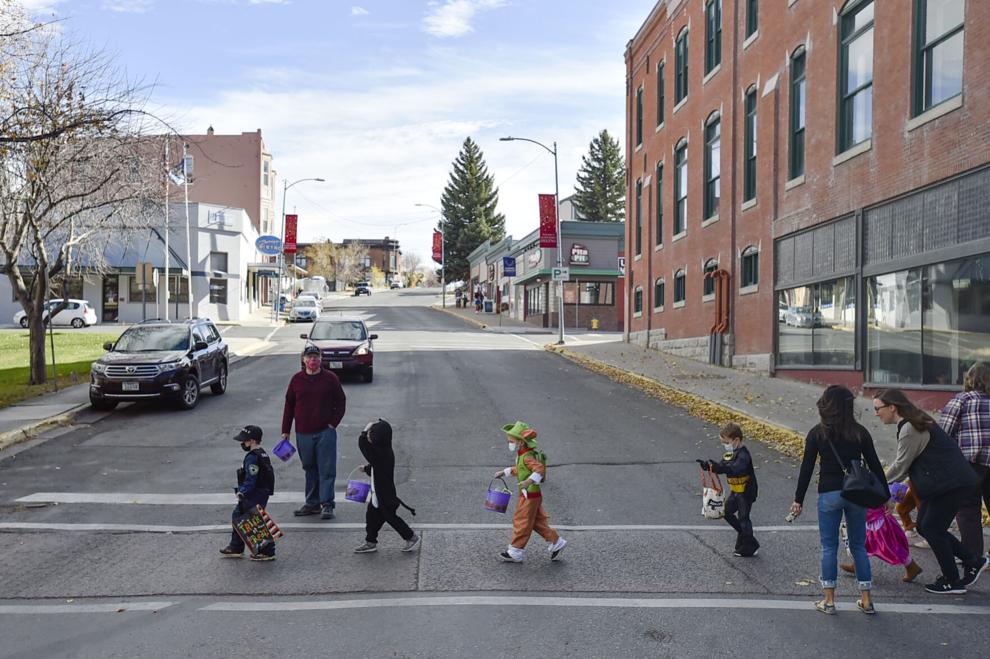 Downtown Helena businesses will open their doors and hand out tricks or treats to little witches, ghouls and pumpkins 1-4 p.m. on Halloween.
This year's event will be hosted by the Helena Chamber of Commerce! 
Arts 
Craft show back at Helena Civic Center
The 37th annual Autumn Art and Craft Show will be from 9 a.m. to 4 p.m. Oct. 28 at the Helena Civic Center, 340 Neill Ave.
Admission is $5, children 12 and under get in free.
Paris Gibson offers artists discussion
Paris Gibson Square Museum of Art presents "Within: Louis Still Smoking & John Isaiah Pepion."
The theme is drawn from the artists' belief that the strength and success of Native American identity and culture is inherited and created inside of their communities. An artists discussion will be held 5:30 p.m. Thursday.
Still Smoking and Pepion aim to show what it means to a member of the Blackfeet Nation in Montana today.
The artists will collaborate to create a mural inside the museum with integrated individual works. Paris Gibson Square Museum of Art is at 1400 1st Ave. N., Great Falls.
Admission is free. Visit www.the-square.org, or call 406-727-8255 for further information.
Dance
Cohesion's 'Nutcracker' comes to civic center
Cohesion Dance Project presents Helena's ninth Shira Greenberg's "Nutcracker on the Rocks," Nov. 25-26, Helena Civic Center.
Show times are 7:30 p.m. Nov. 25 and 2 p.m. Nov. 26.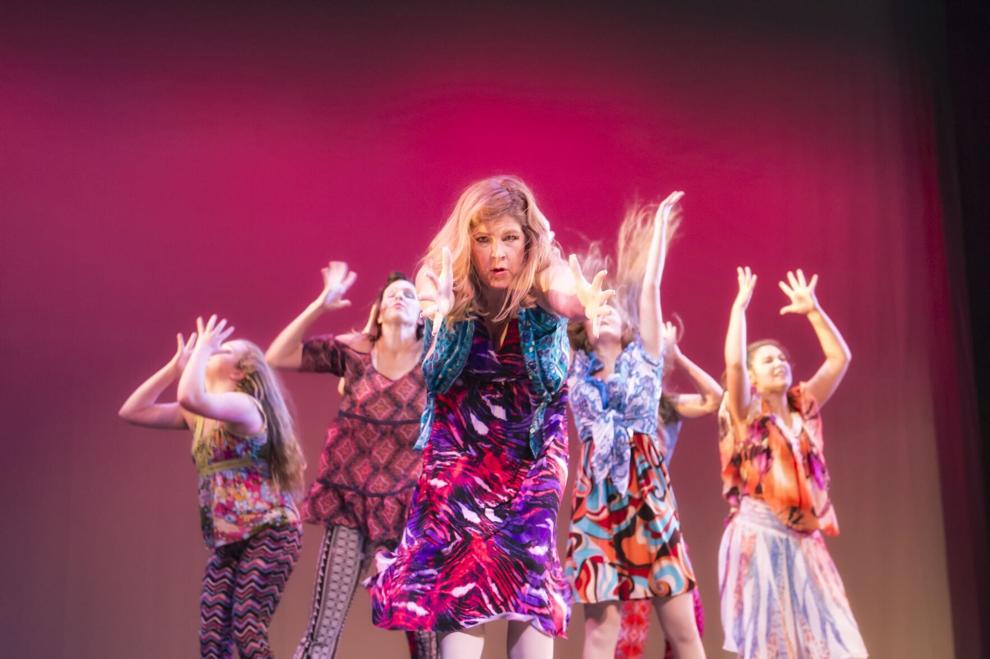 Reserved seating only. Tickets $18-$35 are available through the Helena Civic Center box office at 406-447-8481 or online at www.helenaciviccenter.com. 
Featuring the music of James Brown, Aretha Franklin, The Rolling Stones, Janis Joplin and more, this community-based, rock 'n' roll rendition of the holiday classic showcases a unique and energetic fusion of dancers and dance styles, along with a roaring Harley Davidson on stage.
The 2023 cast includes over 60 community dancers, ages 7 to adult, performing alongside professional visiting artists. Local leads include BJ Bluestone as Madam Drosselmeier and Laura Brown as Marie. Visiting artists are Sarah Dassinger of Great Falls and NYC-based Luciano Castaldo.
Queen City Ballet offers 'Nutcracker'
The holiday season comes alive as Queen City Ballet Co. presents its 22nd annual production of "The Nutcracker" by Tchaikovsky, Nov. 18-19 at the Helena Civic Center.
"We are thrilled to bring our production back to the community after a one-year hiatus," says Campbell Midgley, artistic director.
The production features a talented cast of Queen City Ballet Company dancers, students, former alumni and professional guest artists who bring to life the characters of Clara, Herr Drosselmeyer, the Nutcracker Prince, the Sugar Plum Fairy and the Mouse King. 
Guest artist Eric Jeffers will perform the role of Herr Drosselmeyer, says Midgley. Guest Artist Micheal Bushman of Diablo Ballet will dance the Cavalier with Katya Volodina dancing the role of Sugarplum Fairy. 
Queen City Ballet Alum Kaden Pfister, who recently competed at the International Ballet Competition, will return to portray the Nutcracker Prince and dance with Capital High sophomore Victoria Volodina in the role of Clara.
Tickets can be purchased online at HelenaCivicCenter.com, by phone at 406-447-8481 or in person at the Helena Civic Center Box Office. Prices range from $18-$40 with special discounts available in the economy section for students and seniors. A limited number of VIP tables are available for groups.
Music
Pamyua appears at The Myrna
Pamyua brings their unique, infectious fusion of Inuit soul music to The Myrna Loy stage 7:30 Oct. 26.
Tickets are $25. Call or visit The Myrna Loy box office at 406-443-0287, 15 N. Ewing St. or online at themyrnaloy.com.
The Alaska-based group creates an exciting blend of songs mixing traditional Inuit songs with R&B, soul and gospel.
Philip Blanchett and his brother Qacung founded the group in 1995, when they started singing a mix of music from their youth. Their mother is Yup'ik and their father African American.
A recent reviewer at the LA Global Fest gave a glowing write-up, saying "The funky dance/drum tribal beat was infectious." The most famous Inuit band in Alaska, they've "toured around the world — including the far reaches of Siberia — singing and dancing their potent, joy-filled blend of Inuit soul," wrote the LA Times.
The six-member ensemble is just finishing a nine-week Arts Midwest World Fest Tour before coming to Montana.
They'll also be doing a school outreach program at both Helena High School and Broadwater Elementary.
Musikanten starts 20th season
Musikanten Montana, under the direction of Kerry Krebill, invites all friends to join them in the opening concerts of their 20th season in Helena at its annual All Souls memorial candlelight concerts, Nov. 1 and 2.
The Nov. 1 concert is at 7:30 p.m. at St. Peter's Episcopal Cathedral, 511 N. Park Ave. Thursday's concert is at Our Redeemer's Lutheran Church, 3580 N. Benton Ave., also at 7:30 p.m.  
Candles will be lighted for all parishioners of the two churches who have died in the past year, as well as for any other beloved friends or family members requested by Musikanten friends.
Nov. 22 marks the 60th anniversary of President John F. Kennedy's death. The concert will open with Herbert Howells' 1964 tribute to the late president, "Take Him, Earth, for Cherishing." A cantor will then chant the names on the memorial list and Musikanten will sing the Spanish Renaissance master Tomás Luis de Victoria's Requiem for 6 Voices (Officium Defunctorum). 
The concert is performed without intermission, and the congregation is requested to depart in silence, remembering those who have gone before us.
To have a candle lighted and name of a loved one in the memorial program, email the name you would like listed to [email protected] by Oct. 29.  
Suggested donation at the door is $25. 
Theater
Play fest back at HAT
Helena's 10th annual Last Chance New Play Fest, the longest-running festival of its kind in Montana, will run Nov. 3-12, and features new projects by Montana writers.
Montana Short Cuts, a program of 10-minute plays, returns to the fest with the theme "Identity Crisis." Seven plays were selected from the largest number of entrants the fest has ever seen.
A program of independently produced projects will also appear. They include three short one-act plays. The fest will also include a reading of a full-length new play, Ross Peter Nelson's "Saint J," followed by an audience feedback session.
This grass-roots theater event celebrates the works of local and regional playwrights. It will be at the Helena Avenue Theatre at 1319 Helena Ave.
Tickets for individual performances are $18 (adult) or $15 (student/senior) and are available at the door or online. $30 Fest passes, which admit holders to any performance, are also available. Tickets for the fest can be purchased online at https://buytickets.at/lcnpf. Evening performances are at 7:30 p.m., weekend matinees at 1:30 p.m.
link