Increasing volume of unpaid administrative work among concerns expressed by group representing Alberta physicians.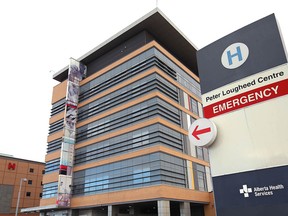 Article content
Alberta's outmoded funding model for physicians, alongside increasing burnout, is threatening the retention of doctors and the province's health-care system, the head of the Alberta Medical Association said Thursday.
Amid a tour consulting doctors across the province, Dr. Paul Parks said frustration is growing among doctors over a funding model that ignores the realities of rising costs and additional responsibilities that aren't funded.
Article content
The province, he said, is falling behind other Canadian jurisdictions such as Nova Scotia, B.C. and Manitoba in its physician funding blueprint in a highly competitive environment.
"Because of the way that fee-for-service model works, I'm literally visiting physicians who are closing their doors because they can't pay their overhead, they cannot keep the lights on in their office," said Parks.
"Doctors are looking at those options to go elsewhere in a market in Canada where physicians are a very scarce resource, so they can choose to go anywhere."
Even in a scenic setting like Banff, he said, "they can't retain physicians because of the funding model."
One area of concern is increasing administrative work facing physicians that is not compensated amid spiking inflation.
"Family physicians are telling me repeatedly that 20, 30 or 40 per cent of their day is doing unpaid administrative work," said Parks.
"Every Albertan wants family physicians to do the family medicine care and not be doing administrative work."
Such tasks as post-operative care being increasingly downloaded onto family physicians are adding to that burden, he added.
Article content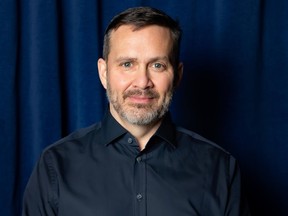 A memorandum of understanding signed by the AMA and province late last month commits the two sides to finding ways to resolve those gaps and stabilize family medicine, said Parks.
He also said there's a need for limits on the number of patients seen in hospital settings by physicians who are increasingly exhausted and stretched to provide adequate care.
"It's very difficult for them to safely take care of those patients, so they're trying to discuss with AHS what is the limit, as overcapacity keeps happening more and more," said Parks.
"(It says) this is the absolute (maximum number of patients) we can care for in our facility based on our resources that would make it safe for the patients we already have."
On Wednesday, the UCP government cited the Alberta College of Physicians and Surgeons' numbers showing 255 doctors have registered to work in the province in the past four months, while 248 physicians and surgeons have chosen to remain here following their training.
"They have been strategically placed in both urban and rural hospitals, including communities such as Vermilion, Grande Prairie and the Crowsnest Pass," said Health Minister Adriana LaGrange.
Article content
"This is a clear sign that our effort to recruit and retain doctors in Alberta is working."
It's also working on a new payment model for primary care doctors that initially involves $57 million more to reduce administrative burdens.
She said the government earmarked a record additional $2 billion for health care in its last budget and is committed to modernizing the health-care system.
Parks said LaGrange seems understanding of doctors' concerns but insisted the government's physician numbers don't tell the whole story.
"It is true that we have more physicians than ever historically, but because of the antiquated funding model for comprehensive complex family medicine care, they are not doing the type of care that Albertans need," he said.
Many of those physicians, he said, serve in hospital, boutique and cosmetic clinic settings, and as specialists.
And he said there's uncertainty over the government's desire to decentralize the health-care system.
"Nobody has a clue what that means, everybody is trepidatious at the minimum," he said.
"Even small changes can have massive ramifications . . . the system is extremely fragile right now."
On X: @BillKaufmannjrn
Related Stories
Getting 'harder and harder' to recruit family physicians into rural communities

'Capacity crisis': Doctors pen open letter about 'collapsing' Alberta emergency rooms

link